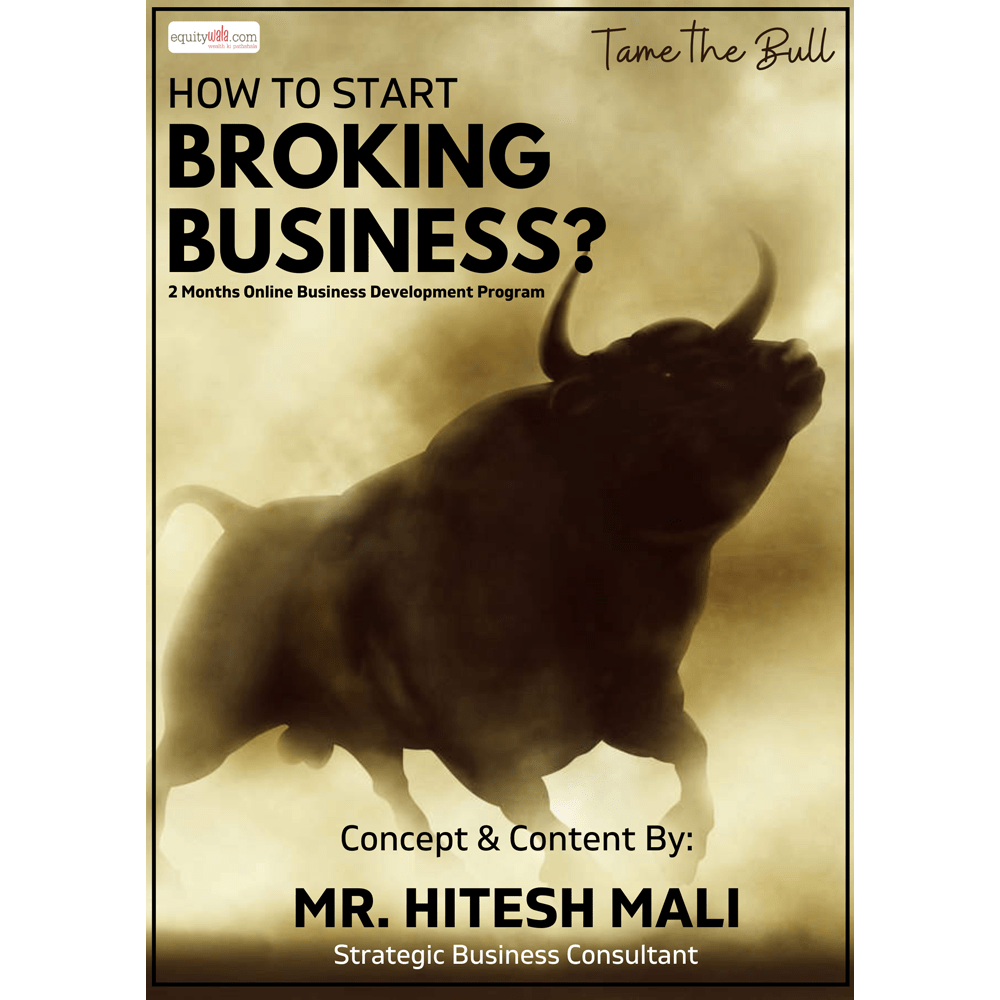 Date
27.Thu.Aug.2020
Expired!
How to Start a Broking business?
Equitywala.com presents a special batch on 'How to start a Broking Business'. This is a two month program for those who wish to foray in the broking business or already having a business and those who want to understand the different aspects of it.
Questions like, How to set up a broking business? How to generate income? Will be answered! Concepts like derivatives, currency commodity, equity will be covered! Get a grip over the Equity Market Trends while understanding the fundamental and technical Analysis Techniques. Various aspects of the broking business will be covered, from the base to the actual functioning of the equity market. An opportunity to expand and explore a market of its own highlights. To know how to react favourably to the trends, one needs to have enhanced knowledge and understanding! Whether a student or a homemaker/ someone wishing to establish the broking business even someone wishing to take their existing broking business to an upper level.
Broking business is the next step for those who are looking to expand their spectrum of offerings. It gives insights of the equity market and helps understand the trends of the same.
Independent Financial Advisors (IFA)

Mutual Fund Distributors

Certified Financial

Planner (CFP)

Insurance Agent

Students willing to start career as advisor

Wealth Manager

Sub-Broker

Homemaker

Employees willing to start business
One dedicated Relationship Manager

One mobile application login

Marketing teasers & tools

Workbook for assignments

Free business consultancy for upto 6 months
Session – 1 : Next 10 Years Opportunity
Session – 2 : How to select a broker?
Session – 3 : Office Set Up
Session – 4 : Investment Vehicles & Financial Products – Part 1
Session – 5 : Investment Vehicles & Financial Products – Part 2
Session-6 : Risk Management
Session – 7 : Futures & Options – Derivatives Market
Session – 8 : Currency & Commodity
Session – 9 : How to read research reports?
Session – 10 : Fundamental & Technical Analysis – Part 1
Session – 11 : Fundamental & Technical Analysis – Part 2
Session – 12 : How to acquire clients?
Session – 13 : How to generate revenue?
Session – 14 : Do's & Don'ts of Brooking Business
Session – 15 : Team Incentive & Staff Management
Session – 16 : Effective Sales Management
Session – 17 : Complimentary Session-  Guest Speakers Experienced as Sub Brokers (4 hours)